Articles about hair transplants
The following is a selection of coverage about the Ilter Clinic and our FUE IM hair treatment in the Swedish and international media. The links below will take you to articles about hair transplant in international magazines, journals and newspapers.
Sweden hair transplant articles
Täby Danderyd Tidning, June 2009: Scarlett Johanssons makeup artist talks about hair transplantation.
Metro about Heba Thorisdottir
Read article in Swedish
Aftonbladet, July 2009: Goran, 38, will have hair again. Says it is not worse than a tattoo ( in Swedish)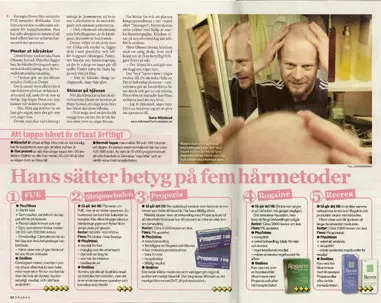 Expressen, April 27th 2008: Sunday Express writes story about Hans Olofsson, 35, who underwent a hair transplant. "Worth every penny. It gives life and joy," he says. How Hans got his hair back The article puts scores on five different hair restoration methods and the FUE method received highest rating. (Swedish)
Aftonbladet, May 2006: New transplantation method gives Andreas Lundstedt his hair back. "Among the best things Ive ever done for myself," he says
Amelia, November 2005: From Sweden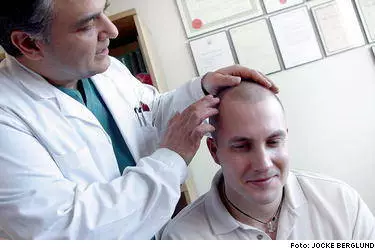 Expressen, April 4th 2004: Lars got his hair back (in Swedish). New method helps victims of hair loss. Lars wanted to fix his temples and went for an FUE hair transplant (in Swedish)
Iceland hair transplant
Morgunbladid, April 2008: Icelandic journal writes about FUE IM : Morgunbladid (Icelandic)
Turkey hair transplant


Form Sante, 2006: From Turkey